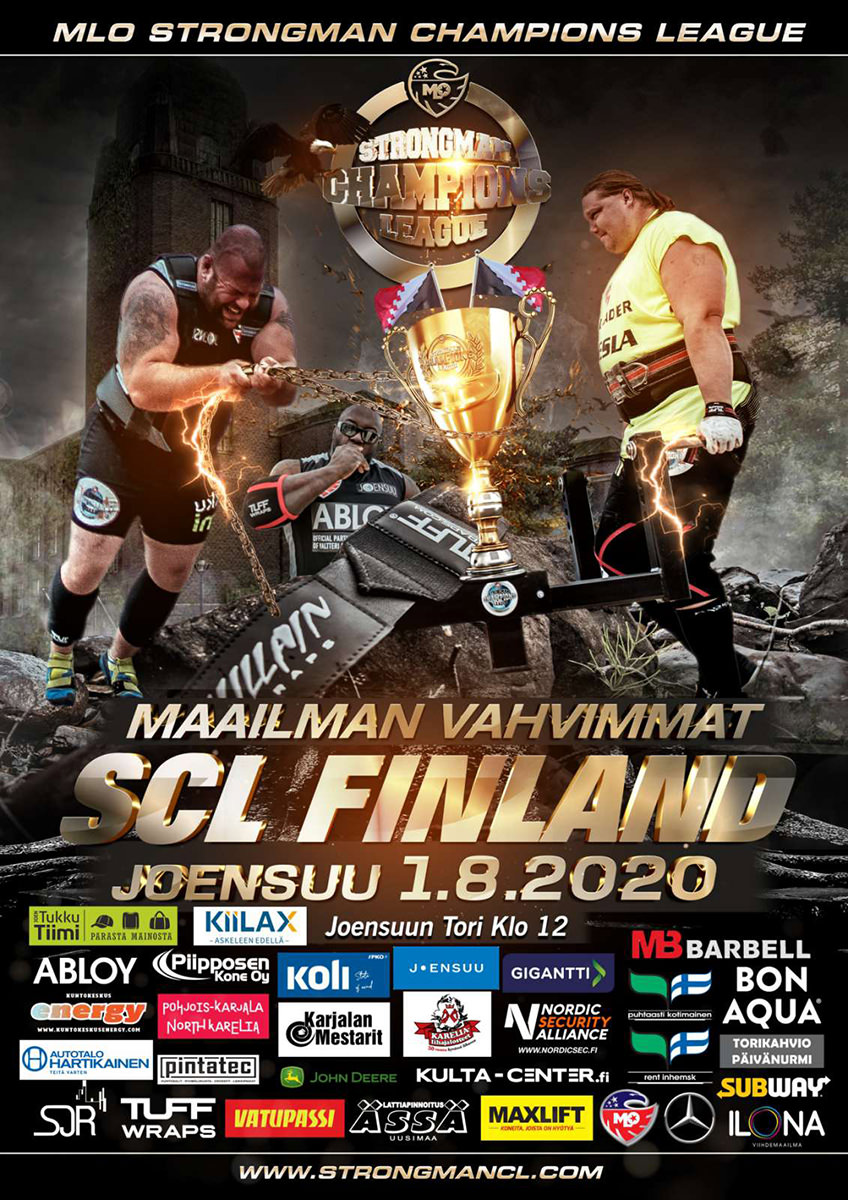 MLO Strongman Champions League continues its Worldwide Tour again, after a 3 months during Corona break, starting 1 August in Finland. Finally, the first BIG INTERNATIONAL, real Strongman contest is happening again, over 8 events total.
With the Worldchampion Aivars Smaukstelis, local Hero Mika Torro, and many more strongman stars.
Total results:
Mika Torro

Finland

Aivars Smaukstelis

Latvia

Ervin Toots

Estonia

Antti Mourujarvi

Finland

Kelvin de Ruiter

Holland

Dennis Kohlruss

Germany

Stefan Sekay

Norway

Mati Lehikonen

Finland

s

Stefan Petursson

Iceland

Sebastian Kurek

Poland

Sean O Hagan

Ireland

Danemark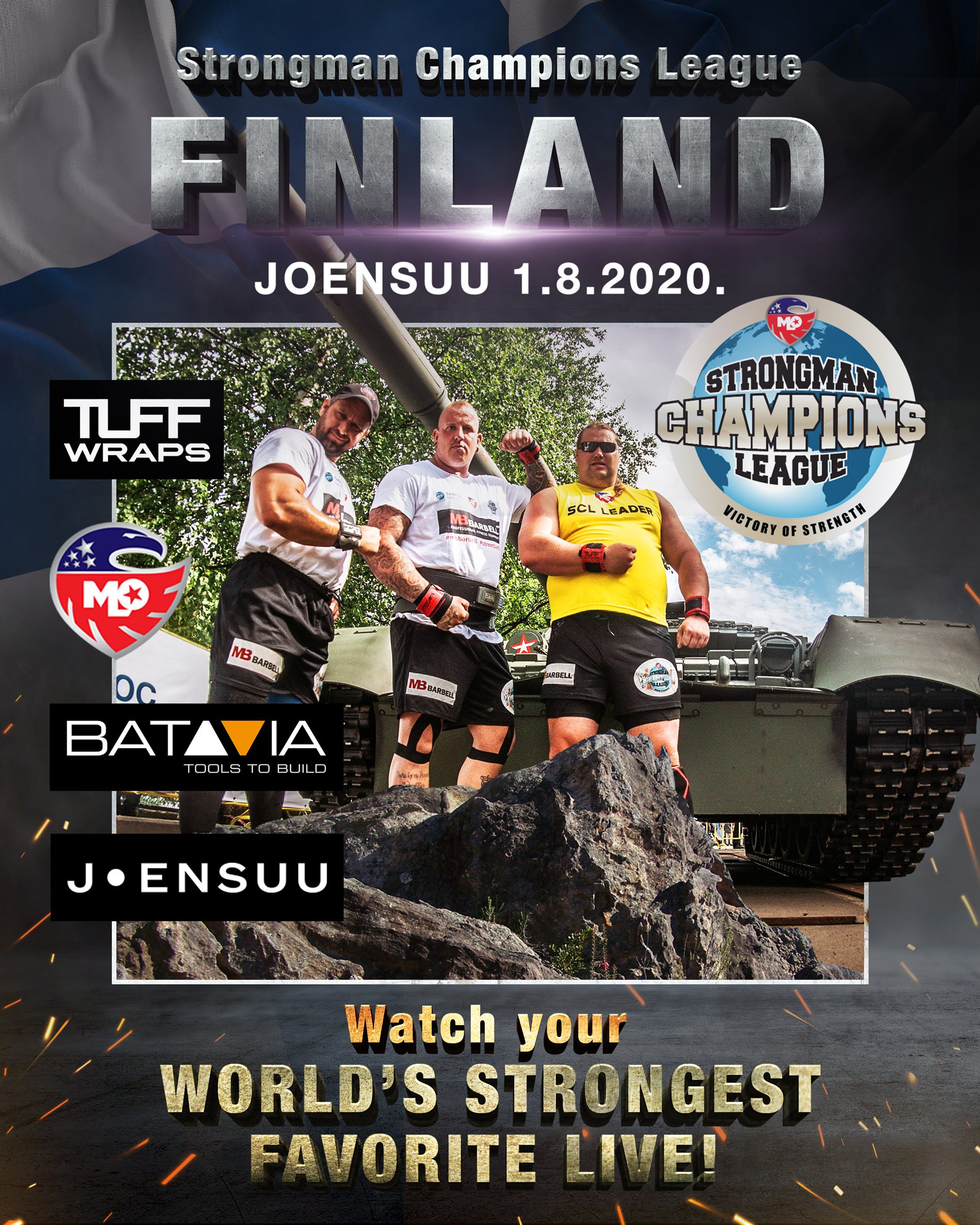 Here are the Events:
Truckpull/heavy with ladder
Weight over the bar/ until 30 kg
Deadlift Reps
Forward Hold

Log Lift reps

Frame Walk
Sack Loading/medley
1 more event.
Stay Tuned and follow us.