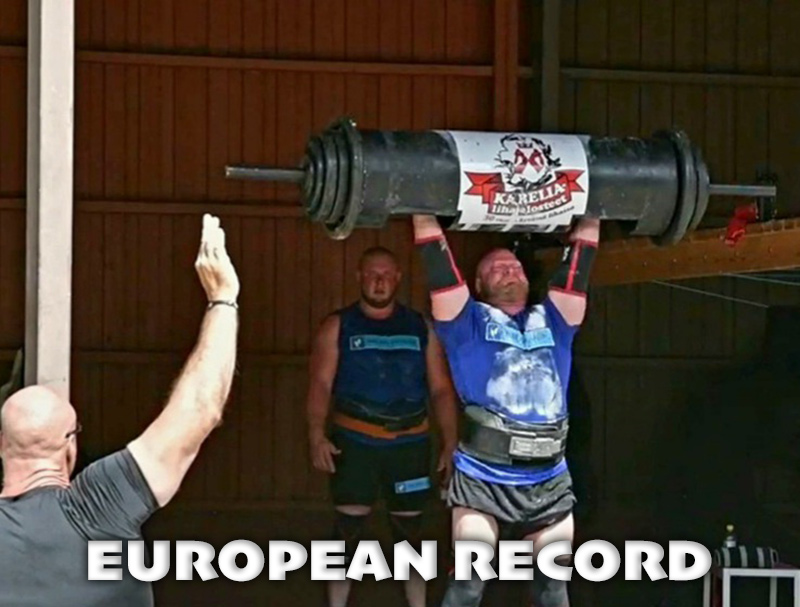 YES!!! A NEW EUROPEAN RECORD SCL LOG LIFT 105 KG class / has been done this weekend with 173.5 kg (in competition) by Mikko Annala at the qualifier for SCL FINLAND which will be held 1 August 2020.
Winner overall today was Mika Torro. The world record 105 kg log lift in Strongman Champions League is still from Rob Kearny from USA at the 2016 LOG WORLD'S by Strongman Champions League with 202.5 kg.
The founders of 90 AND 105 KG classes/ Ilkka Kinnunen and Marcel Mostert started their first competitions with this in 1999 in China.
Mika Törrö won today Finnish Strongman season first competition after long break.
Also Mika Törrö , who won the first competition of the 2020 season, had a new finnish record in Sack Throw — 5 sacks ( 18, 22, 24, 27, 30kg) over the bar of 4,2m in 15sec.
Final Results:
Mika Törrö

23.5 points

Gunnar Gimbutas

22.5 points

Antti Mourujärvi

18.5 points

Matti Lehikoinen

17.5 points

Mikko Annala

11 points

Veli Pekka Kauhanen

11 points