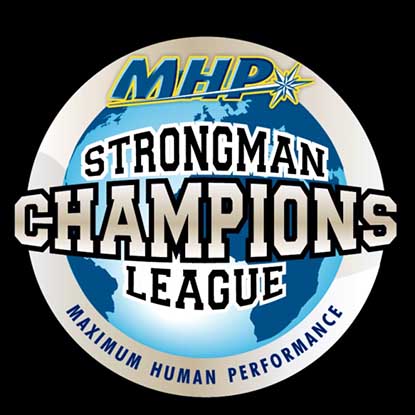 Powered by MHP, the 2013 Strongman Champions League season continues in Serbia this weekend:  "The weather will be hot, 30 degrees (86 F), the arena beautiful, and the athletes fired up for the title and the prize money," Marcel Mostert told IronMind.  IronMind® | Image courtesy of SCL
"We are preparing for the MHP Strongman Champions League Serbia which will happen coming weekend in Novi Sad, the second biggest city in Serbia," Marcel Mostert told IronMind today.
This is the 3rd stage of the MHP/SCL series out of 16. Next week the SCL Latvia will be done, followed by SCL Czech and SCL Holland.
"It will be busy weeks and all top athletes around the world will appear in one or more shows in this period: Misha Koklyaev, Vytautas Lalas, Terry Hollands, Laurence Shahlaei, Krzystof Radzikowski and maybe even Zydrunas Savickas," said Mostert.
Start List
Ervin Katona (Serbia)
Johannes Arsjo (Sweden)
Paul Pirjol (Romania)
Sebastian Kurek (Poland)
Tomi Lotta (Finland)
Jan Wagenaar (Holland)
Martin Wildauer (Germany)
Lauri Nami (Estonia)
Dainis Zageris (Latvia)
Akos Nagy (Hungary)
TBD* (Serbia)
TBD* Serbia (Serbia)
*to be determined
Events
Atlas Stones
Truck Pull
Power Team Forward Hold
MHP Viking Press
Farmer's Walk
Weight for Height
Stay tuned for the results coming weekend!
by Randall J. Strossen, Ph.D. | ©2013 IronMind