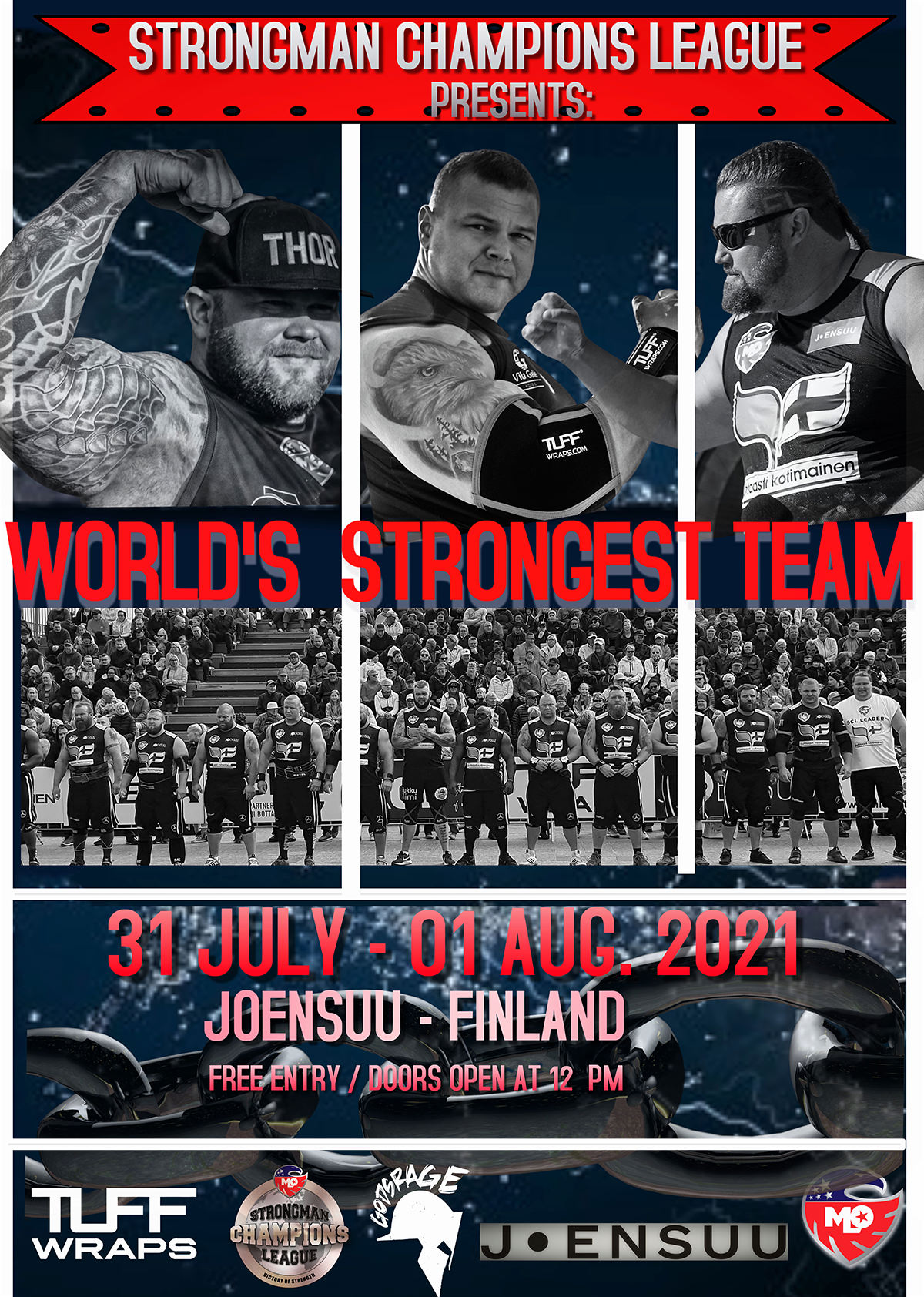 IronMind® | Peter Agostan, SCL photo
THE ORIGINAL "WORLD'S STRONGEST TEAM" created by the founders of the MLO Strongman Champions League in 1997, is going to be a fantastic show this year in Finland.
As the original format with 2 athletes per team, but given in a new look, we can prepare ourselves again  for a true spectacle in the Strongman sport.
In 1997 , the first ever official World's Strongest Team was done in Finland.
Brought and created than by IFSA , as the 2 founders of the MLO Strongman Champions league , Ilkka Kinnuen and Marcel Mostert.
In that year the Team winners came from Finland  "Jouko Ahola with Riku Kiri."
A year later, in 1998 ,  it was won by the Dutch Team Berend Veneberg and Wout Zijlstra, 2 very strong athletes who were competing in the Top 5 of World's Strongest Man that time.
(Wout Zijlstra was 3rd place finisher in the WSM 1998)
Another strongman hero, who have the record by winning the Worlds Strongest Team title 3 times , is Mariusz Pudzianowski  from Poland ( 2003 /2004 /2005 ) together with Jarek Dymek.
By far the strongest team in those glorious times.
This amazing concept will be done soon at 31 July and 1 August 2021.
Stay tuned for more info and qualifying teams