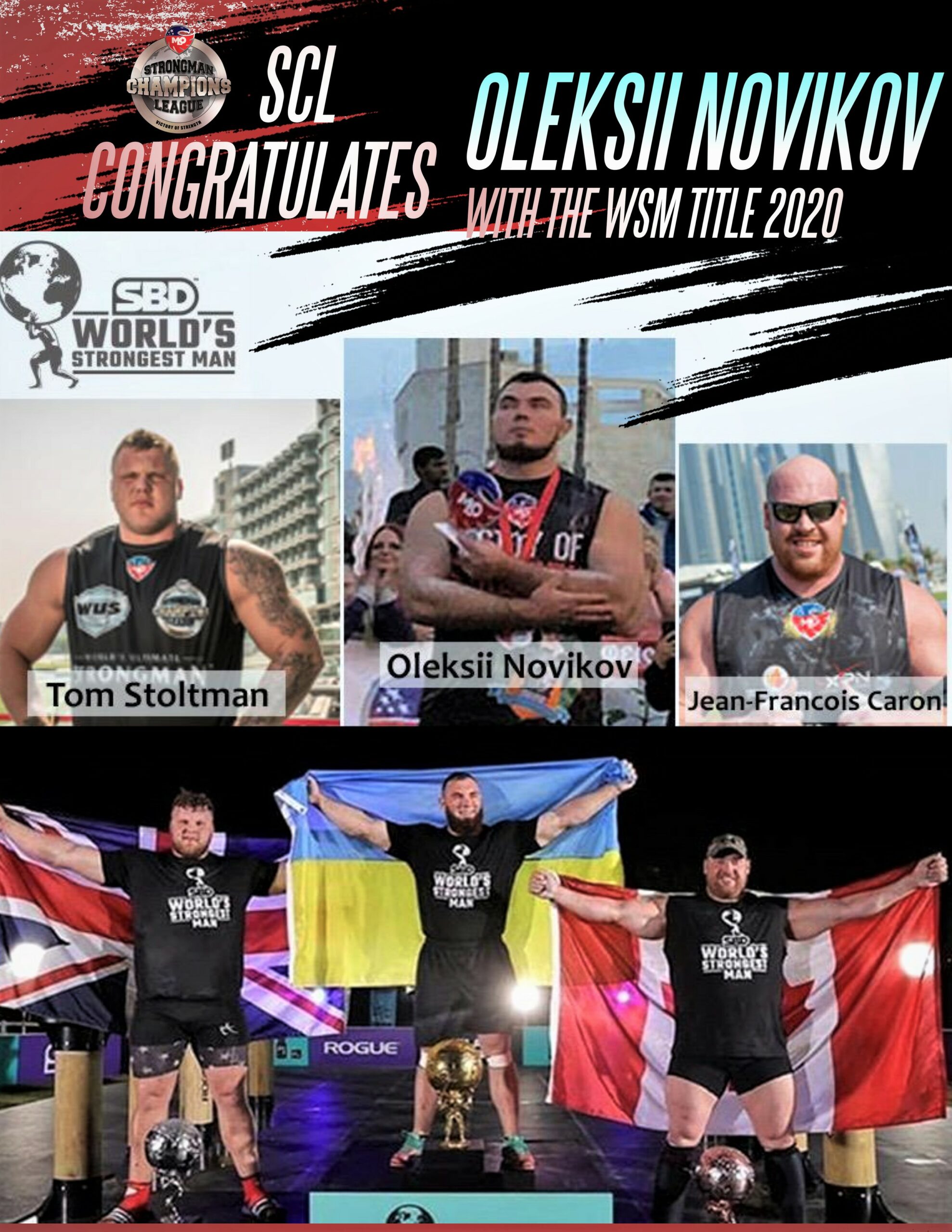 Few things remain certain during this past COVID-19 year, one of them being that a new strongman champion must be crowned. Just a couple of days ago Oleksii Novikov from Ukraine became the youngest persons since 1984 to win World's Strongest Man 2020. And whoa, he did it with a stellar performance plus breaking the world record in the partial deadlift (1,185-pounds)!!!
The 2020 final, which was postponed  several times throughout the year due to the pandemic and then the Hurricane Eta, finally took place in Bradenton, Florida on 11th-14th November. Interestingly enough, Oleksii Novikov was not among the favorites for the title World's Strongest Man 2020. But even with not so many strongman competions behind his back and relatively small frame (compared to the other finalists), the young Ukranian power athele showed that he just had what it takes to be a real champion.
‍
Back in the days, his enormous potential was more than evident and during MLO SCL GREECE 2017 when he competed side by side with some of the biggest names in the strongman league such as Dainis Zageris and Krzysztof Radzikowski.
‍
This year Oleksii Novikov succesfully swept away the competion displaying how serious he has been training in 2020. Besides the partial deadlift where he excelled himself the most, Novikov also scored a good results in the events Loading Race, Keg Toss and Hercules Hold. In the end, his overall 47 points was enough to secure the gold medal, leaving Tom Stoltman from Great Britain with the silver (43.5 points) and Jf Caron from Canada with the bronze (42 points)
‍
2020 World's Strongest Man Final Results: ‍
1. Oleksii Novikov, Ukraine – 47pts
2. Tom Stoltman, Great Britain – 43.5pts
3. Jf Caron, Canada – 42pts
4. Jerry Pritchett, USA – 40pts
5. Brian Shaw, USA – 35.5pts
6. Adam Bishop, Great Britain- 34pts
7. Kevin Faires, USA – 31pts
8. Aivars Smaukstellis, Latvia – 28.5pts
9. Luke Richardson, Great Britain – 22.5pts
10. Graham Hicks, Great Britain – 1pt *injured*