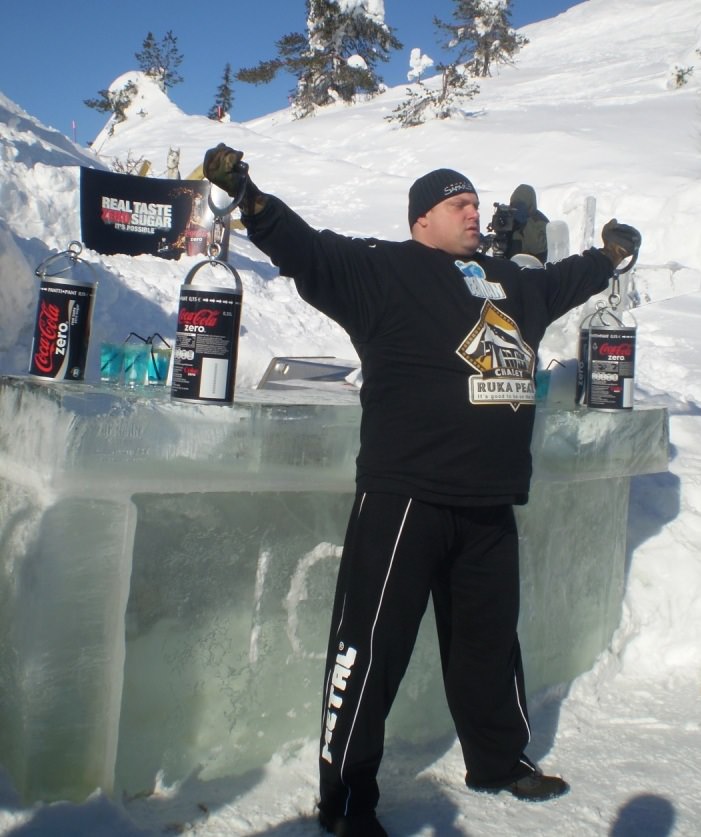 When Strongman Champions League announced its Arctic strongman challenge, the question was raised, "Who will be the Iceman?"
And the answer is Zydrunas Savickas, Mr. Everything in strongman, as he won the inaugural SCL Iceman Challenge last weekend.
Holding a strongman contest an Arctic region sounds tough, but let's remember that this is Finland, traditional home to the toughest of all strongman contest. The weather was considered excellent because it was just a few degrees below 0 Celsius with sunny skies, so the stalwart strongman dug in and had at it—with Zydrunas Savickas winning in convincing style. Terry Hollands finished a strong second and Kostiantyn Ilin was third, just edging Warrick Brant off the podium.
Here are the final points:
Zydrunas Savickas 49.5
Terry Hollands 41.0
Kostiantyn Ilin 32.0
Warrick Brant 31.5
Juha Matti Jarvi 30.0
Matt Wanat 28.5
Agris Kazelniks 26.0
Jani Kolehmainen 17.5
Simon Sulaiman 14.0
This competition was a joint effort involving Strongman Champions League, Fitness Media and Naturpolis, Kinnunen told IronMind, adding "special thanks belong to local companies who made the event possible." Plans for next year's contest have already begun, Kinnunen told IronMind.
by Randall J. Strossen, Ph.D. | ©2011 IronMind