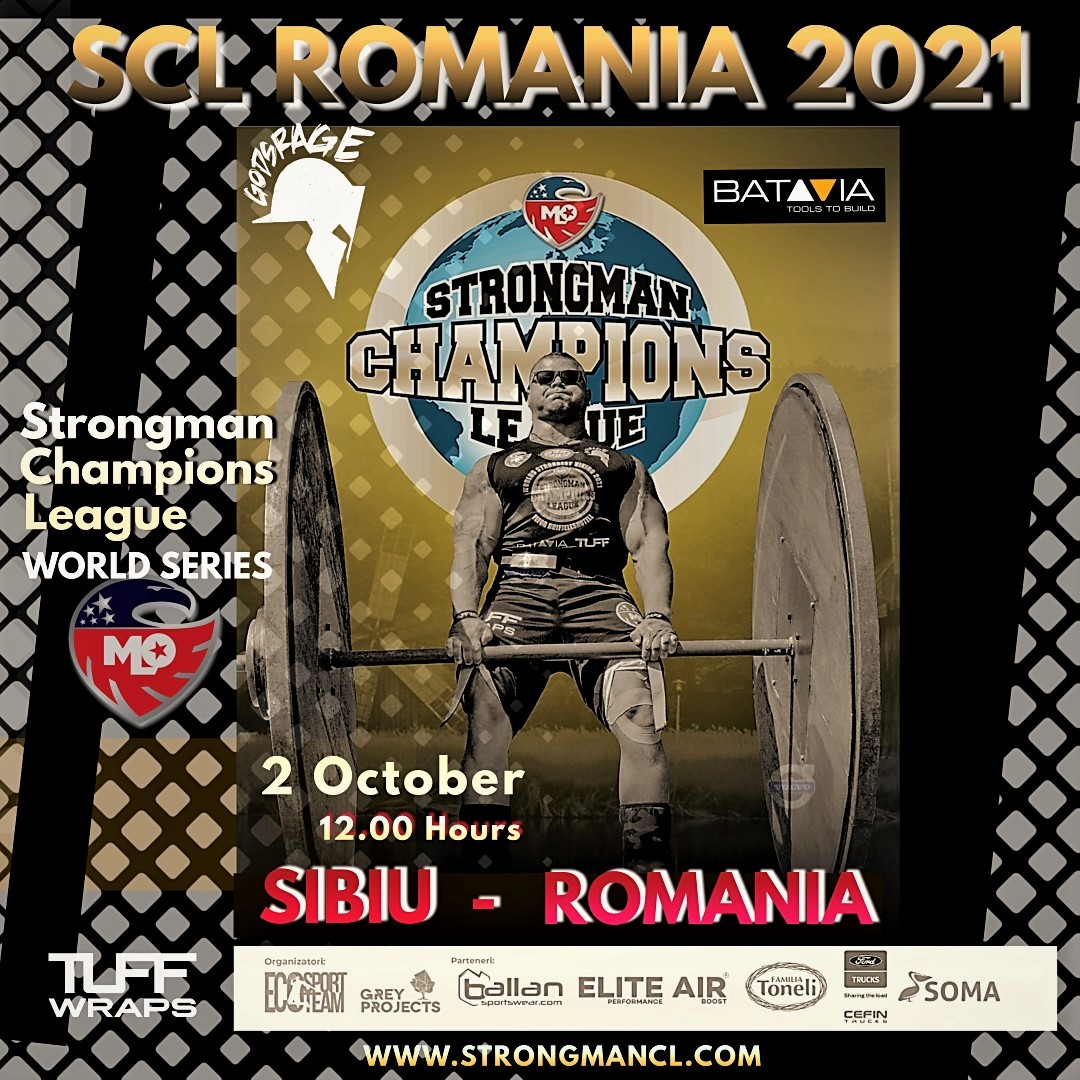 Stage nr 14 will be the last one before the World Finals!
WORLD'S TOP athletes will start in SIBIU coming Saturday.
Line up:
Kelvin De Ruiter (Holland)
Travis Ortmayer (USA)
Aivars Smaukstelis (Latvia)
Sean O'Hagan (Ireland)
Vladimir Comorovschi (Romania)
Alexandru Lungu (Romania)
Ervin Toots (Estonia)
Oleg Sylka (UKR)
Robert Prineau (Romania)
Sebastian Kurek (Poland
Anders Aslak (Danemark)
Damian Stroil (Bosnia)
Peter Juhasz (Hungary)
Stay tuned on the MLO Strongman Champions League/ by far the biggest league in the world!