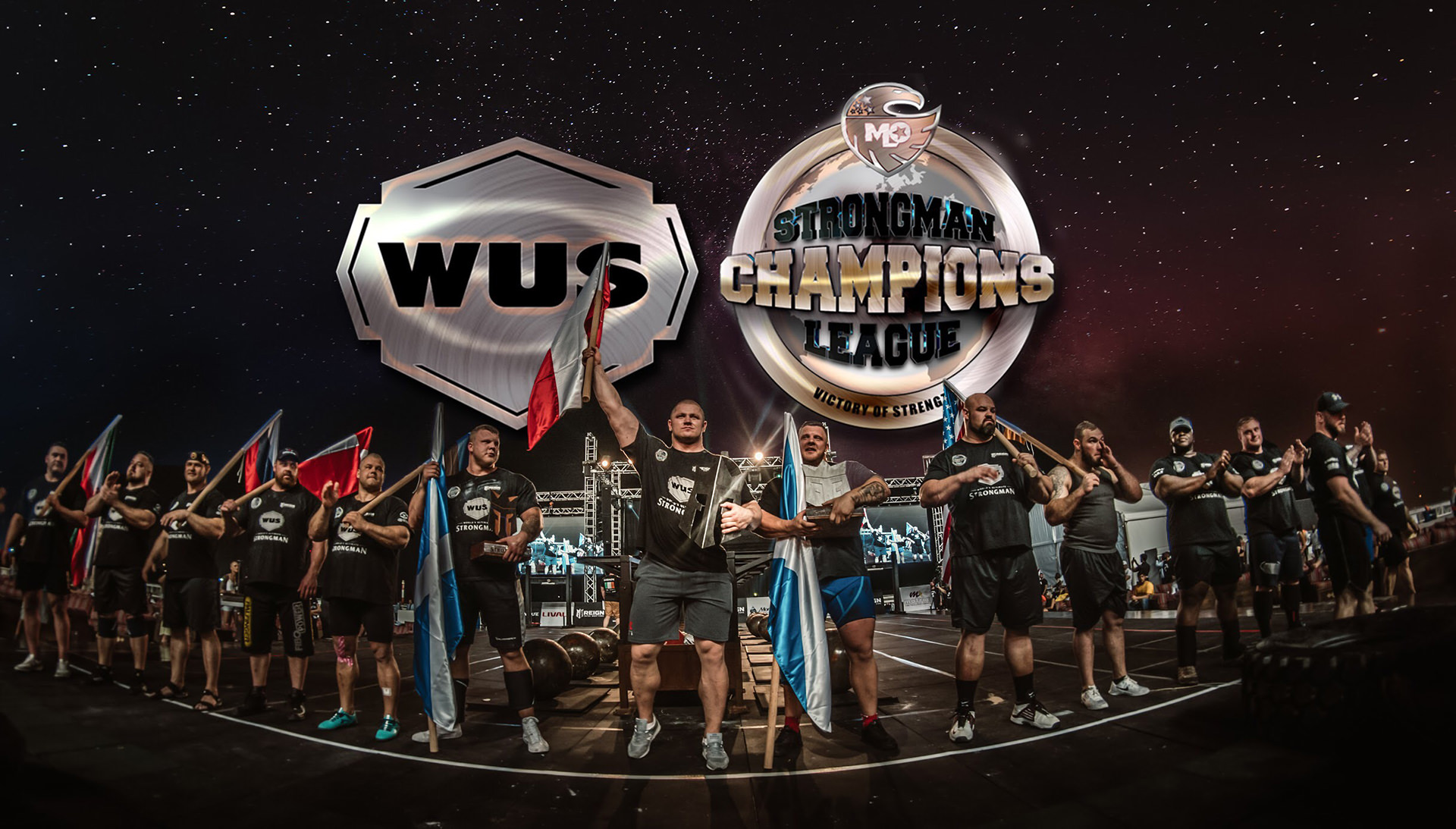 IronMind® | Peter Agostan, SCL photo
Hosted at Meydan Grandstand in Dubai, there was the World's Ultimate Strongman with Strongman Champions League last weekend.
Mateusz Kieliszkowski who took the title, with Scotland's Luke and Tom Stoltman completing the 2nd and 3rd podium places, Brian Shaw from the USA came 4th.
Poland's Mateusz Kieliszkowski is a new born super talent. At just 26-years-of-age he has threatened to top the podium of a major event with second place finishes at World's Strongest Man and Europe's Strongest Man, winner of the Strongman Champions League Finland 2019 and winner at the Arnold Classic in Spain.
The signs were there on night one in front of the Burj Khalifa when he pulled 420 kg in the deadlift – traditionally one of his worst events.
But now a new PR.
From there he moved on to win the truck pull, just before nr second in that pull of also Polands famous strongman, Krzysztof Radzikowski.
Yoke/shield carry events went super for Kieliszkowski, and he went into the last event with 8 points in front of Luke Stoltman from Scotland, but he tore his bicep, unfortunately.
Still, he managed to do 8 stones, and won the competition overall.
A fantastic job!
Hafthor Bjornsson and Martins Licis where also in the arena at place, but not competing due injuries.
Here are the total results:
M. KIELISKOWSKI 

55.5

L. STOLTMAN 

50.5

T. STOLTMAN 

47.5

B. SHAW

44.5

R. HEINLA

42.5

O. NOVIKOV 

42.5

JF. CARON 

39

M. SHYVLAKOV 

36

M. BELSAK 

31.5

R. FERAJNEZHAD

30

IRON BIBY

28

K. RADZIKOWSKI 

24 Injured

J. PRITCHETT 

21.5

T. HOLLANDS 

15 Injured