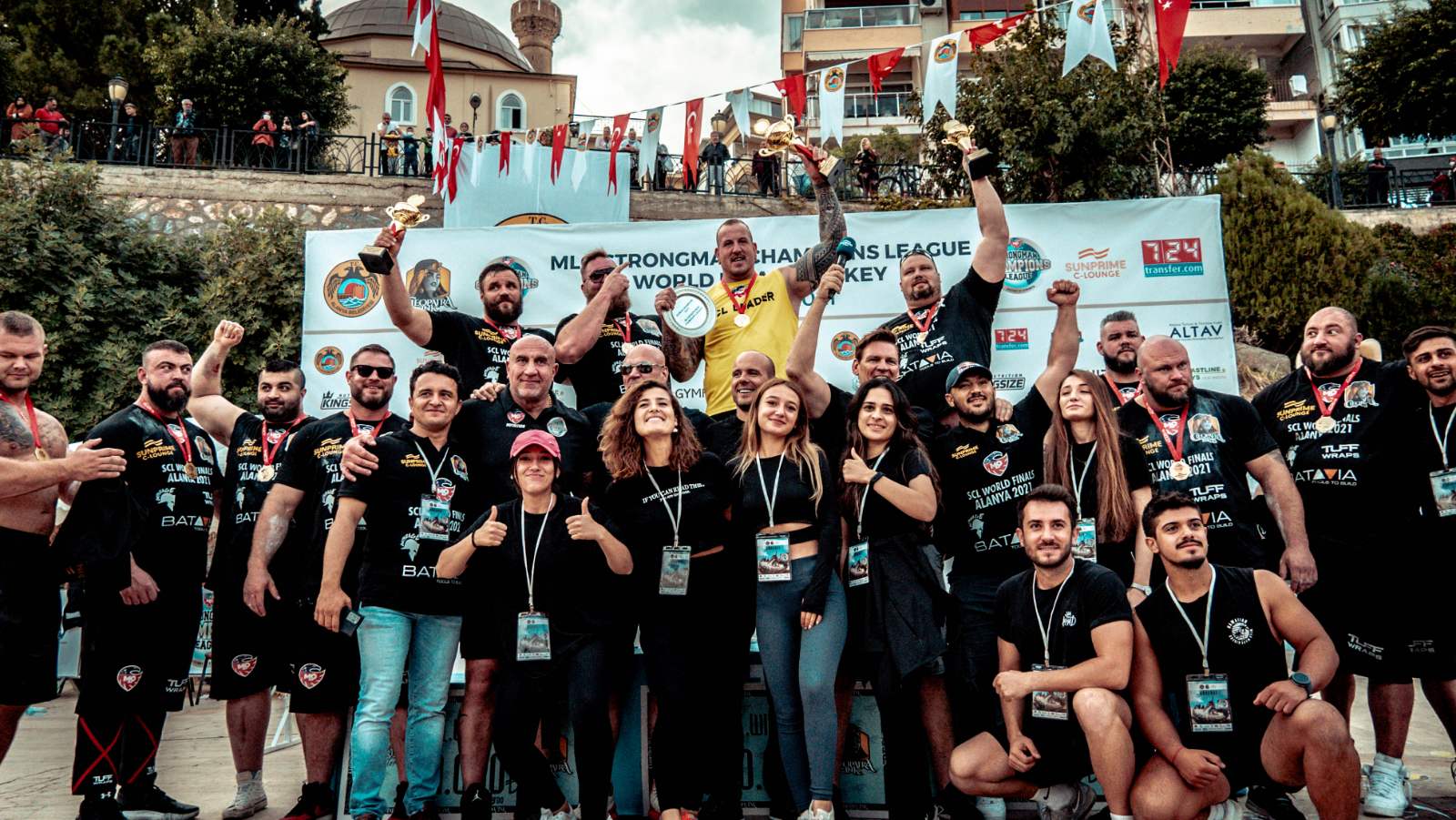 In the grand final of the Strongman Champions League, which is fought over 16 stages throughout the year, Kelvin de Ruiter proved to be the big winner here in Alanya – Turkey and was crowned the new 2021 world champion.
In a direct duel, he defeated the current world champion Aivars Smaukstelis, who eventually became 2nd in the final standings.
Finland's Mika Torro took his first podium in this historic and fantastic final.
The crowd was amazing and the location stunning.
Next year there will be again a new stage of the MLO Strongman Champions League.
Final Standings SCL World Finals Turkey 2021:
1. Kelvin de Ruiter (Holland) – 68 pts     WORLD CHAMPION 2021
2. Aivars Smaukstelis (Latvia) – 66.5pts
3. Mika Torro (Finland) – 55.5pts
4. Travis Ortmayer (USA) – 53.5pts
5. Dainis Zageris (Latvia) – 49 pts
6. Ervin Toots (Estonia) – 46.5pts
7. Sean O'Hagan (Ireland) – 46pts
8. Dennis Kohlruss (Germany) – 45.5pts
9. Johan Espenkrona (Sweden) – 43pts
10. Jonathan Cotton (USA) – 32.5pts
11. Fatih Karaca (Turkey) – 23pts
12. Bora Gumer (Turkey) – 12pts