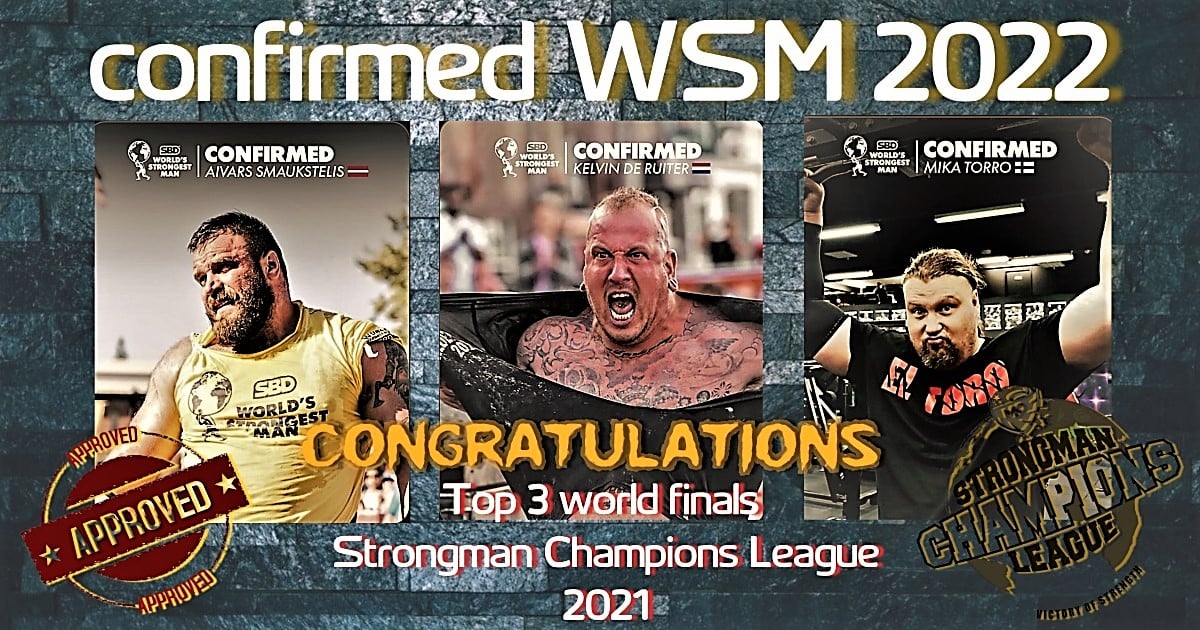 Congratulations to the TOP 3 Strongman Champions League with their invitation to the SBD World's Strongest Man 2022 in Sacramento – USA, on 25th May this year.
Well earned and deserved and of course, we wish ALL competitors at WSM the best of luck!
The SCL Tour 2022 Starts again on 23rd April in Finland
Stay tuned!