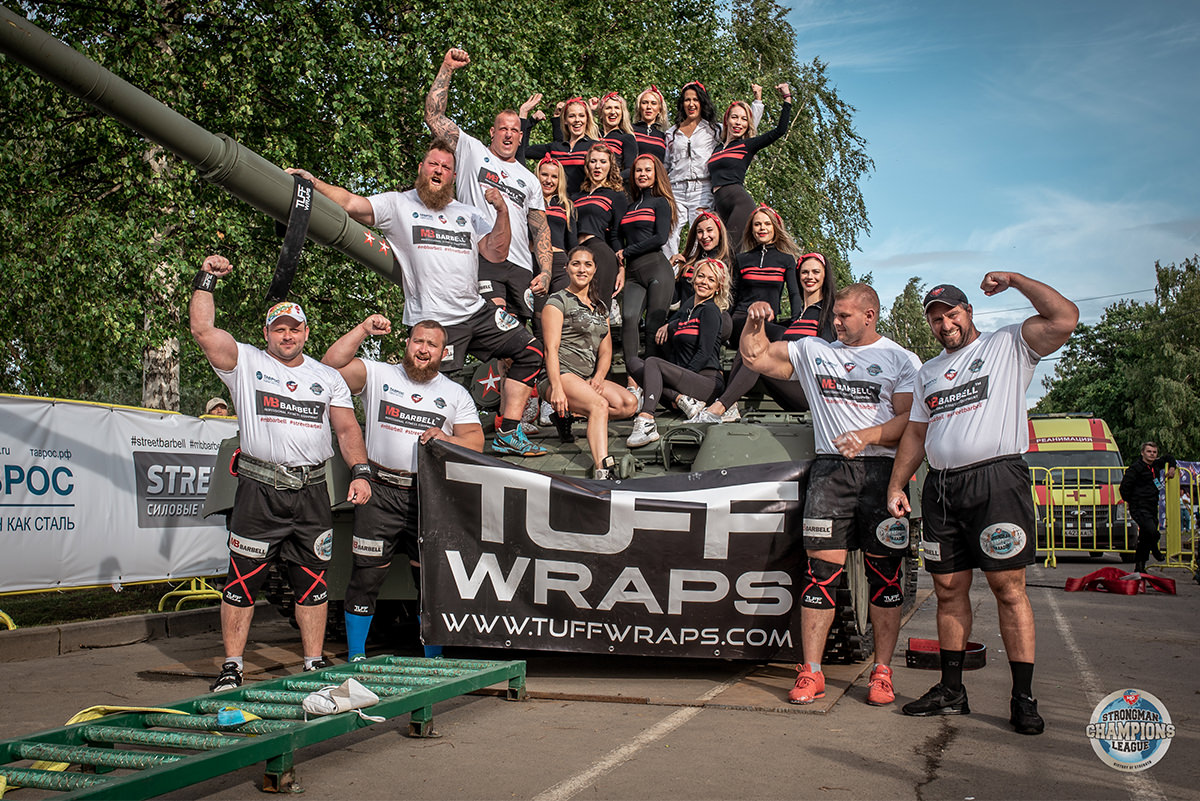 "TuffWraps has become the Official Strength Kit supplier and a primary sponsor of the Strongman Champions League", and TuffWraps is excited to announce that with immediate effect it is now the official supplier to the SCL (Strongman Champions League) for all sleeves, wrist wraps, and strength gear.
TuffWraps is a worldwide strength gear and fitness apparel brand, that reminds the world and us that we are all resilient through the difficult times and can overcome the challenging situations that we experience physically, emotionally or mentally – we remain TUFF.
This is life.
It is about harnessing the never give in, never give up attitude that we all have inside of us as human beings.
With this as our belief, we feel supporting the SCL, which can only be described as the premier league of strength sports, goes hand in hand with our brand outlook. The SCL is a complete series of 16 international competitions, with the best champions from around the world, battling it out to be the victor. The competition venues are hand chosen and the best each country has to offer, with the signature events taking inspiration from the countries very own traditional elements.
The SCL is not only a spectacular competition on site, but it is also the only worldwide televised competition league on multiple media platforms available to view in over 90 countries.
With this proud new relationship, TuffWraps and the SCL look towards a bright future working together to be able to drive the sport of Strongman further than ever on a global stage.
UK / Europe – www.tuffwraps.co.uk
USA / Rest of world – www.tuffwraps.com
See Tuffwraps in SCL Holland- coming Saturday 15 June – 13.00 hours in ULFT – HOLLAND
Startlist:
Dainis Zageris, Latvia
Luke Herrick, USA
Mika Torro, Finland
Krzysztof Radzikowski, Poland
Konrad Karwat, Poland
Sean O Hagan, Ireland
Ryan Jesus, England UK
Will Baggott, UK
Aurelien Le Jeune, France
Dennis Kohlruss, Germany
Johan Espenkrona, Sweden
Alex Moonen, Holland
Kelvin de Ruiter, Holland
Vlad Buda, Holland
Strongman Champions League powered by TUFFWRAPS