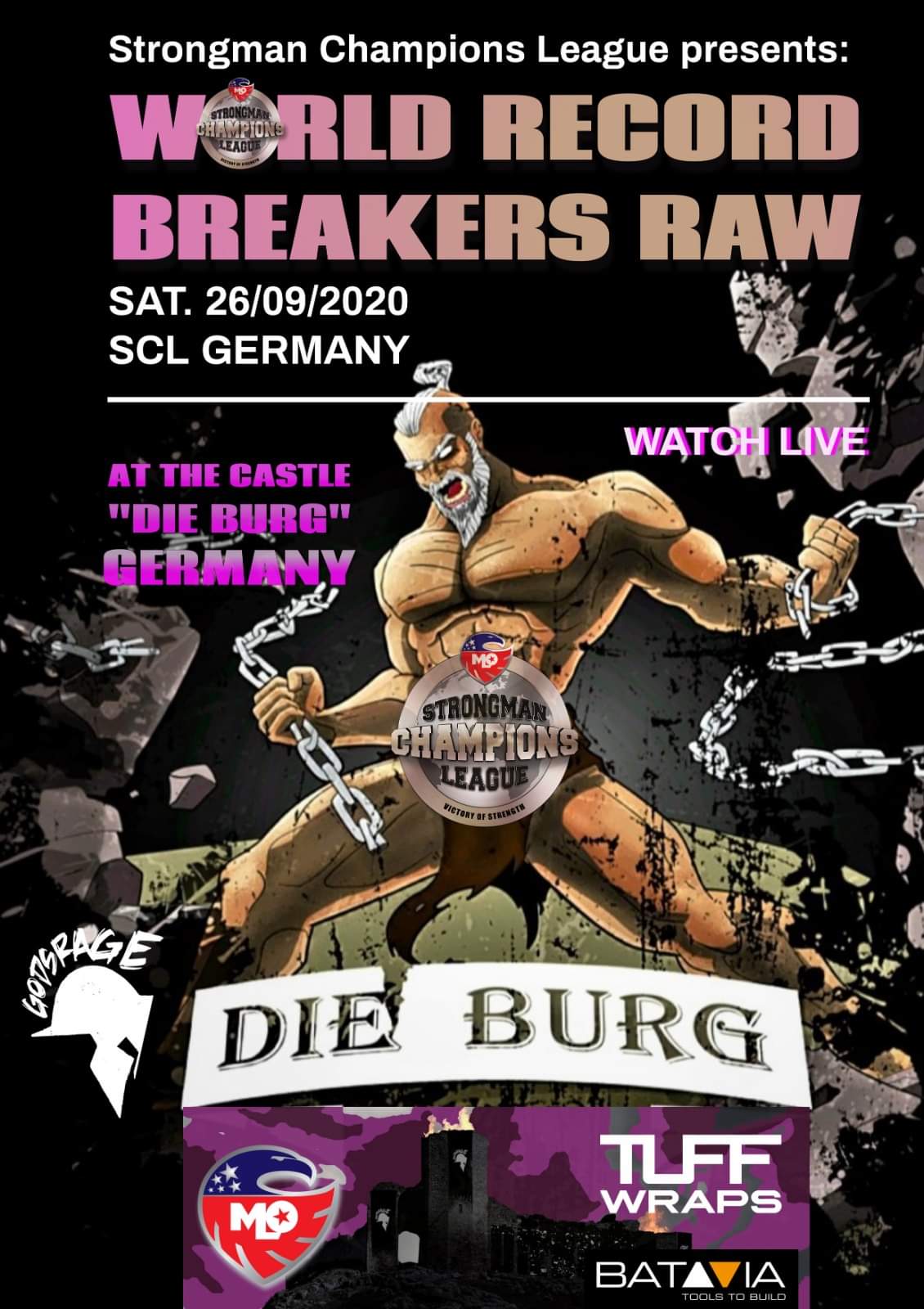 Proud to announce: The SCL GERMANY will be the next stage at 26 September.
In the MLO Strongman Champions League/World Series.The only official World League for professional strongmen.
We will do 5 world record attempts on 5 different events with 12 athletes.
All in competition and therefor official. There will be also a 4 days Strongman camp set up in the castle "DIE BURG".
More info about that coming days /stay tuned/ follow us.