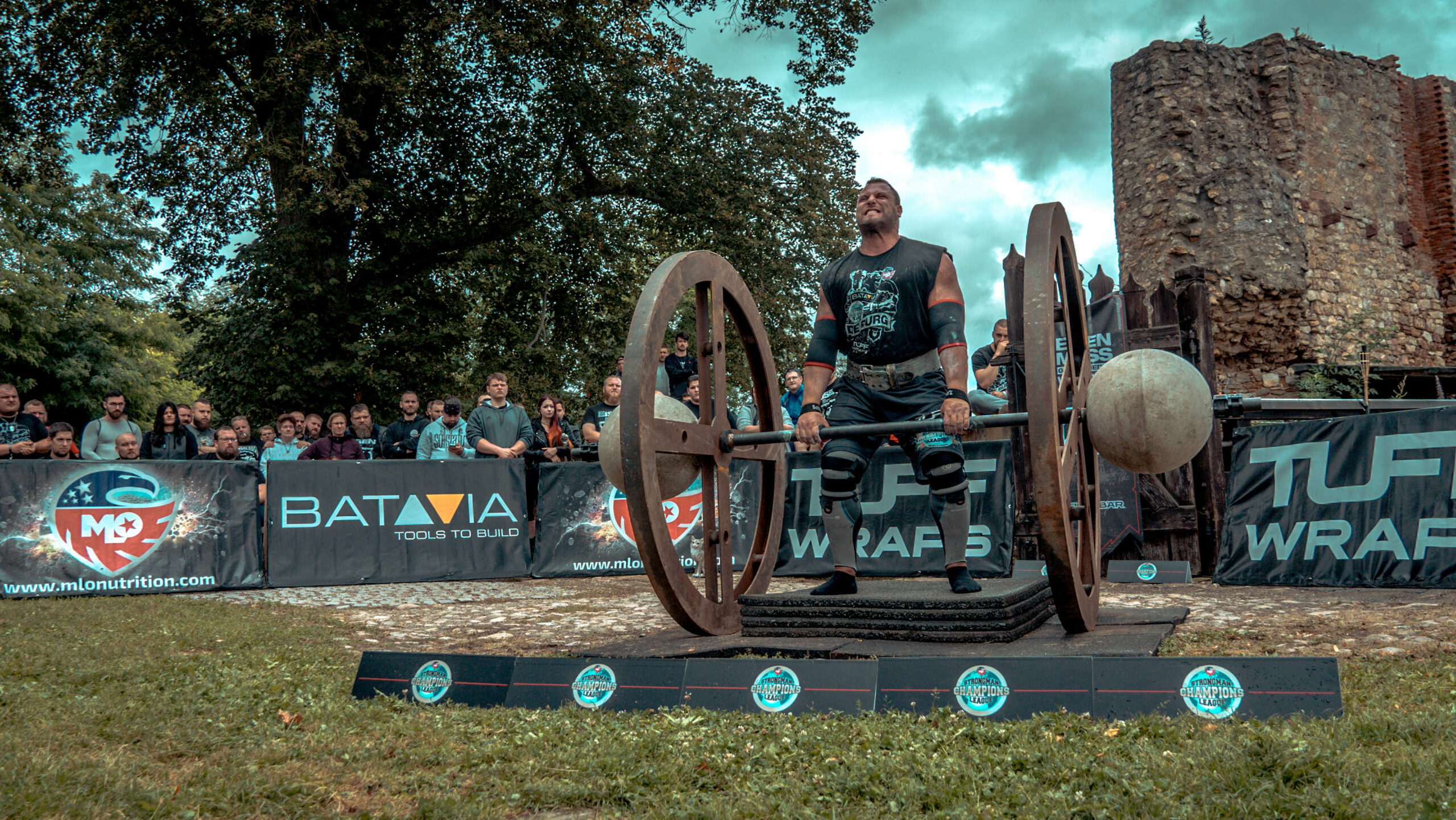 The SCL GERMANY – WORLD RECORD BREAKERS was won by the TITAN DAINIS ZAGERIS – 2nd Kelvin de Ruiter and 3rd Johan Espenkrona from Sweden. A fantastic show in a great scenery on the castle.
But also 3 Great Worldrecords have been broken here:
In a time of 1.33.89 Sean O Hagan smashed the whole field with more than a half minute. NOBODY came even close to his record.
Ervin Toots did 10 reps on the 520 KG JP Sigmarrson Deadlift Danis Zageris did 5 reps on the 110 KG EGGSTONE OVERHEAD / a special atlas stone in the shape of an egg, and therefor extremely difficult to lift overhead.Strongman Champions League (SCL)
Final Standings:
1 Dainis Zageris 48
2 Kelvin de Ruiter 45,5
3 Johan Espenkrona 44
4 Johan Langhorst 35
5 Tim Wagner 35
6 Ervin Toots 28
7 Sebastian Kurek 24
8 Sean O'Hagan 22
9 Aurelien Le Jeune 18
10 Julian Groth 16,5
Stay tuned for the next stage in the SCL WORLDS 90&105 KG in Finland at 11/12 September.