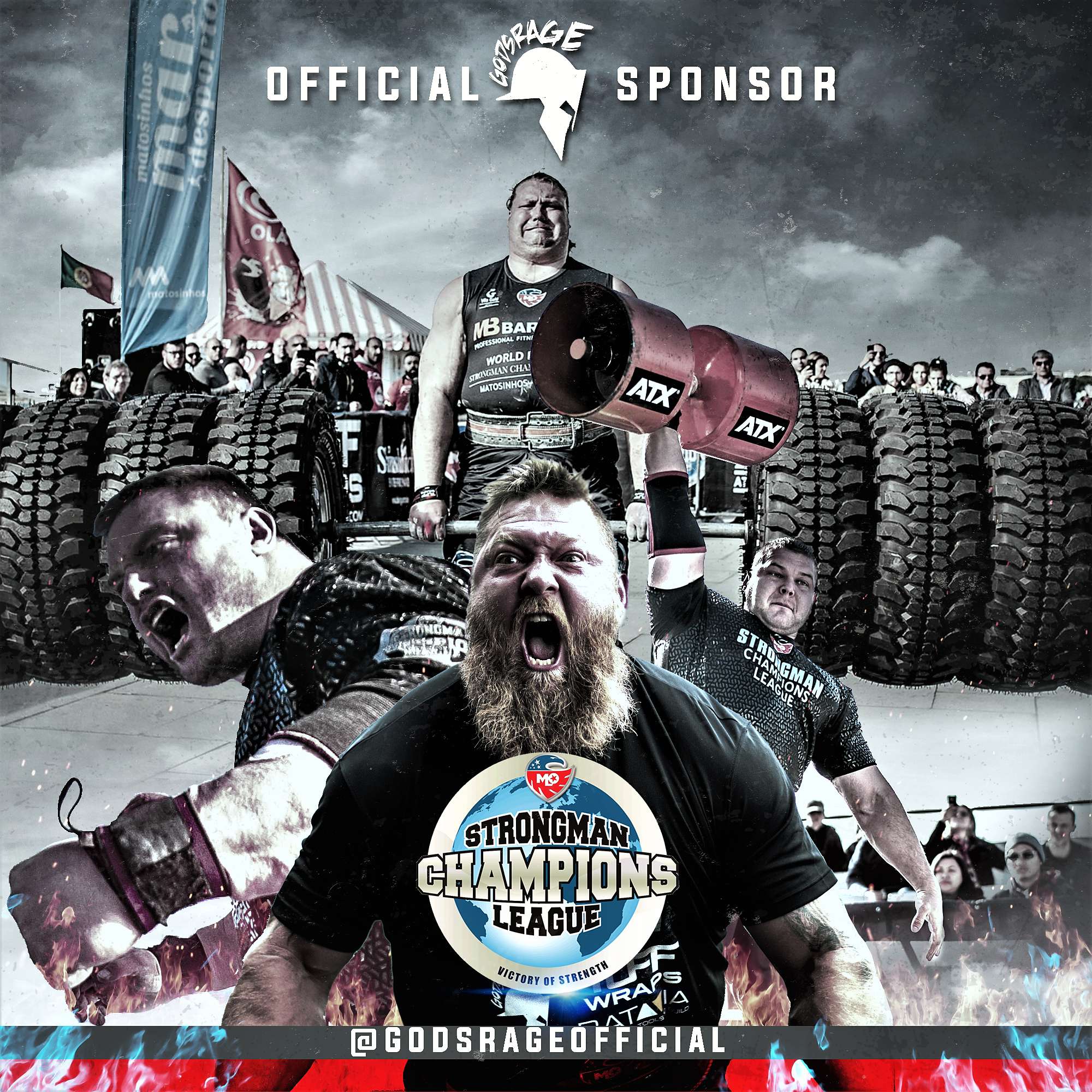 Today we can proudly announce that Godsrage is also an official sponsor of the Strongman Champions League for the upcoming season 2021.
This means that athletes can be provided with special grip shirts , clothing , drinks etc.
The largest Strongman Tour in the world is coming up and Godsrage will be a part of it!
A total of 16 episodes are planned for the MLO Strongman Champions League World Series and will be broadcasted worldwide!
We look forward to this collaboration with maximum results.