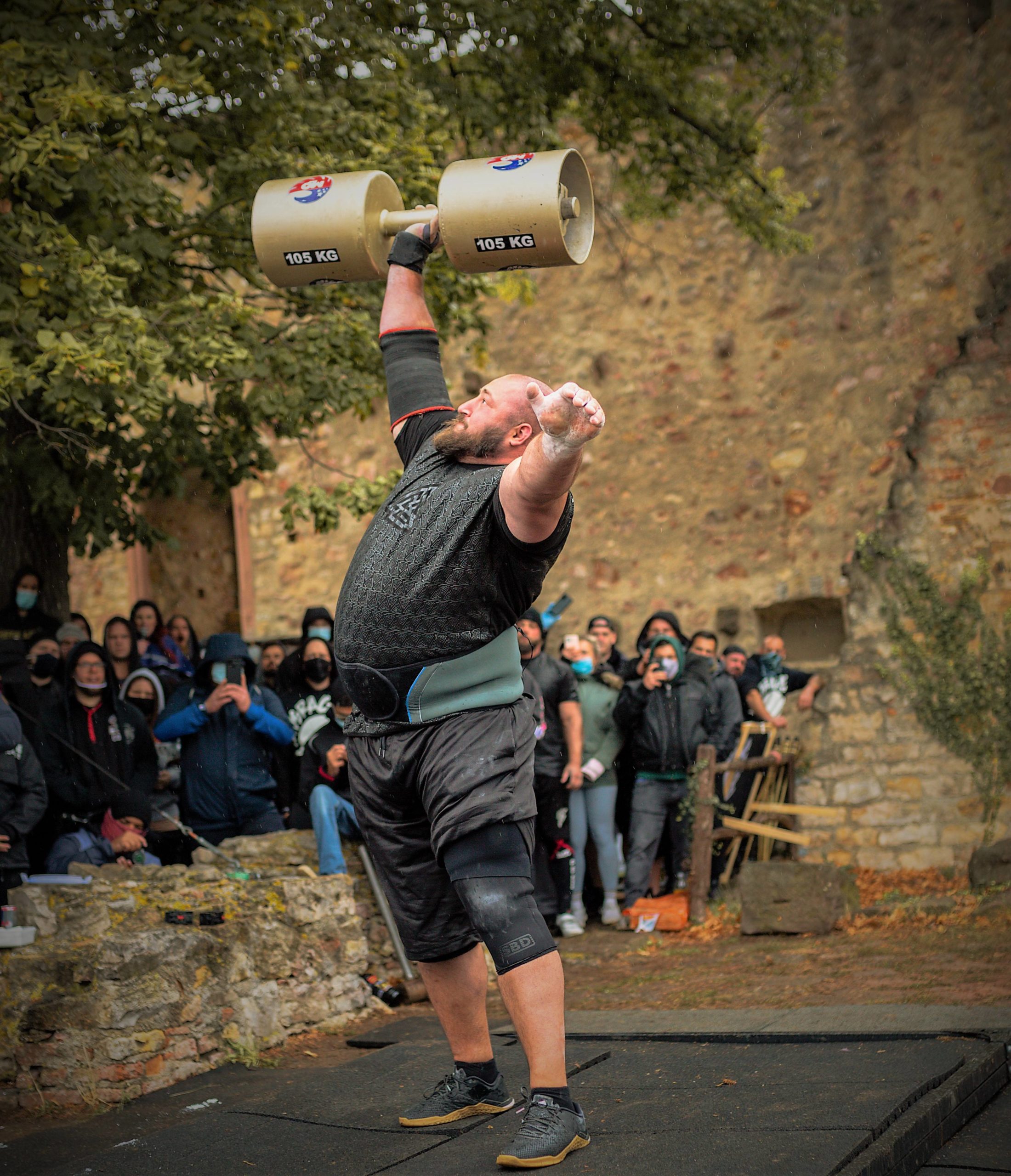 Dennis Kohlruss won for the first time a stage in the MLO Strongman Champions League at the World Record Breakers in Germany. Also he took 1 World record home with the Golden Dumbbell lift 105 Kg, an extremely HUGE dumbbell which he did lift 3 times. He shared the record with Tim "Tetzel"Schmidt, also from Germany.
Kelvin De Ruiter came second overall. The current Worldchampion Truckpull , showed also that he has more qualities, as he took a new World Record on the Jon Pall Sigmarsson Viking Deadlift. A total of 670 Kg he pulled, that was 20 Kg more than Ervin Toots from Estonia, who came also third overall.
The SCL leader of the moment , Sean O Hagan, came fourth in the overall scores , but took also a new World record in the Hercules Hold.
The mega big pillars, made in Germany with a weight of total 500 Kg , was hold by Sean with 35,48 Sec.
It was a great competition, with 3 world records and very nice to see LIVE action again in these weird Corona times.
The MLO Strongman Champions League Tour will continue and hopefully until the World Finals in November, to crown the new World Champion 2020
Stay tuned.
Total results:
Dennis Kohlruss-Germany 38 Points
Kelvin de Ruiter – Holland 35.5
Ervin Toots – Estonia 34
Sean O Hagan  – Ireland 31.5
Tim Schmidt – Germany 29.5
Johan Espenkrona – Sweden 26
Johan Langhorst – Holland 23
Sebastian Kraus – Germany 15.5
Zake Muluzi – Great Britain Injured
Fouad Hsaini – Morocco  Injured